There was something of a big stink on social media last year when it was revealed in a study that that nearly 40% of 18-24 years olds say they don't regularly apply either deodorant or antiperspirant. They still seem to wash their hair daily, it's just their pits they're not tending to.
And it isn't a random thing either. The YouGov report also shared the fact that they aren't spending to de-stink either, with more than 37% of 25-to-34-year-olds saying they haven't purchased these products in the last year, while 48% for 18 to 24-year-olds say the same. There was an interesting takeaway as well, in that it was shared that Justin Bieber was partnering with Schmidt's Natural Deodorant.
Which naturally leads us to the natural progression for Gen Sweat* and next big marketing opportunity – schvitz-proof clothing and accessories that require less laundering.
Fast Company covered the topic and shared some startups designing clothes requiring infrequently laundering, ostensibly to save water and present a more planet-friendly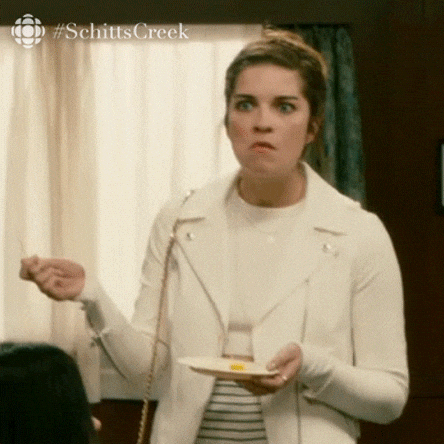 option than more traditional fabrics. Brands they featured include Pangaia, which creates "$85 seaweed fiber T-shirts that are treated with peppermint oil to keep the shirts fresher longer between washes." The eco-friendly aspect is the fact that according to the article, "The brand estimates that this will save about 3,000 liters of water over the course of a lifetime, compared to a regular cotton T-shirt." A little bit more distressing is the menswear label Wool & Prince, which boasts $42 boxer briefs out of wool and a dress that "can be worn for 100 days straight without washing."
With all due respect, and to quote Alexis Rose from Schitt's Creek – Ew.
So, is there an upside to the idea of clothing that you have to wash less frequently and which require a lot less care? Most emphatically yes. I recently received a pitch from Unbound Merino, which uses merino wool in its line of tees, sweatshirts, socks, and more. The appeal being that merino "stays clean, fresh, and totally wrinkle/smell free no matter how many times they're worn."
Having tested various tees over the years that made the same claim, I was skeptical, if optimistic. In the past I tried a merino layering tee that itched so badly I had hives for weeks. But because I am nothing if not the super consumer, always in search of the next great thing, I was excited to give this one a whirl.
Living in New York, where the weather can go from balmy to blustery in the space of a few hours, I'm always looking for the perfect layering item so that if I peel off the bulky top layer I can still look presentable. I think I found it in this  Unbound t-shirt. It's light and stretchy and most of all soft. It also is mightily resilient, breathable and moisture-wicking. I packed it for a weekend and decided to go sans deodorant for the purposes of testing the hypothesis that this shirt can go "to the gym and right back to the office without having to wash or change."

I'll be honest, I didn't make it through the weekend without applying deodorant, but the t-shirt packed beautifully and even after wearing in every possible way for a long weekend, it neither showed–nor smelled–any sign of wear. Even the perfume I'd been wearing didn't seem to cling to the fabric.
While I won't be jumping on the deodorant-free bandwagon any time soon, I'm sold on the idea that we can find clothing that is sustainable, beautiful and comfortable. Bear in mind though, that sustainable might also mean more expensive, and what you save on laundry detergent you might end up spending on the initial investment of $65.00 for the men's t-shirt.
*Yes, I did in fact just coin that.
Main image credit: Unbound Merino